preferred color scheme (blues, purples, reds, grays..):
Color for the main header, black and white for the rest.
of who/what band:
Dir En Grey
any lyrics:
Every time I bleed, there lies the reason to live… And I discover words being so vivid and bright - The Final
specific font?:
Not particularly- something pretty, but easy to read.
big or small?:
Small, please
do you want your username on the picture?:
No thank you.
any details you would like on it:
Nope~
are you daring enough to let us choose the picture(s) for you? if not, what's the link to you specified picture?: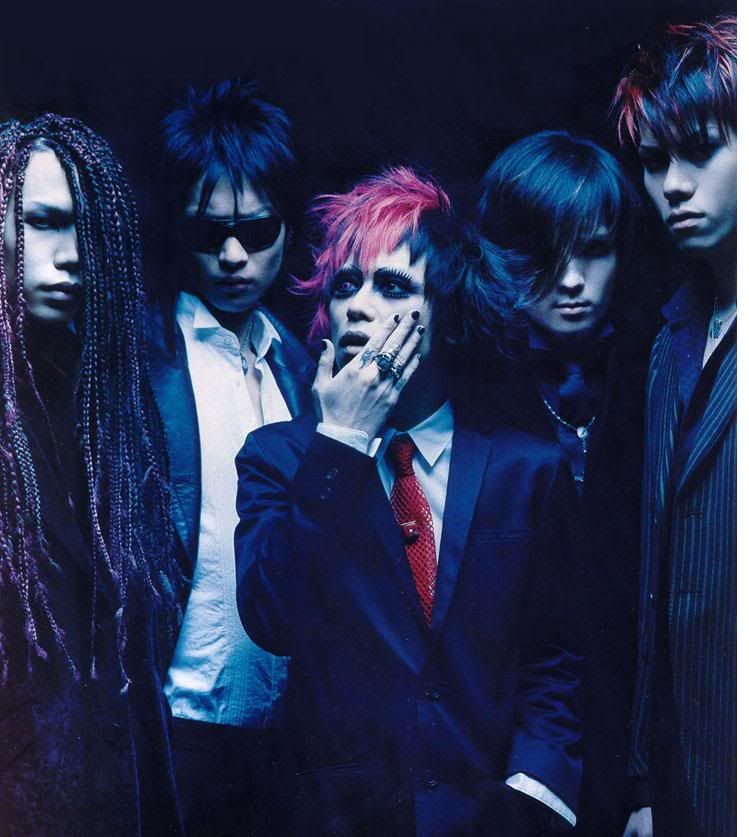 do you want actual help with the layout, or just want an image?:
I need the coding and all done, please.
Also, if you could make the layout for the sponsored plus journal type, that would be excellent. <3